Wedding Package
We are offering a wedding package which includes all of our services for less money than combining any two of our services. This package price will include for your wedding: Two doves to be released at the ceremony, two doves on display in a beautiful decorated cage and two hours of photo opportunities with twelve doves.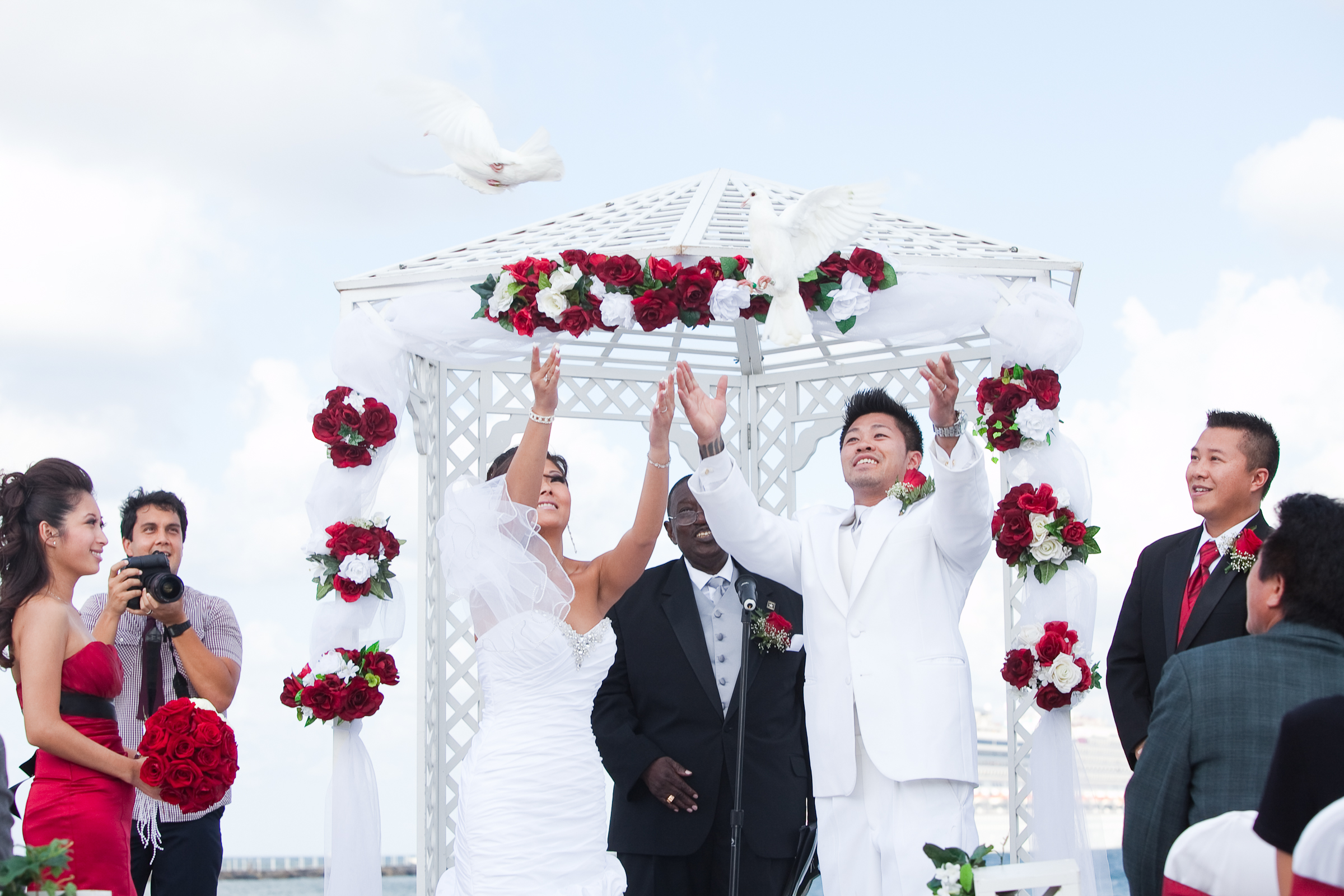 The Photo Shoot
We will be available for two hours either before or after the ceremony to accommodate the photographer in capturing that perfect image with a white dove. Twelve doves are provided which can be held or released one at a time. This means twelve chances to capture the perfect image of the bride or groom releasing the dove from their hands or a white heart-shaped basket.
We will arrive at the time you determine and will wait up to an additional two hours before or after the actual wedding time for you to take your pictures. We can arrive up to one hour before the wedding and one hour after the wedding or any way you choose.
See the Rates page for pricing.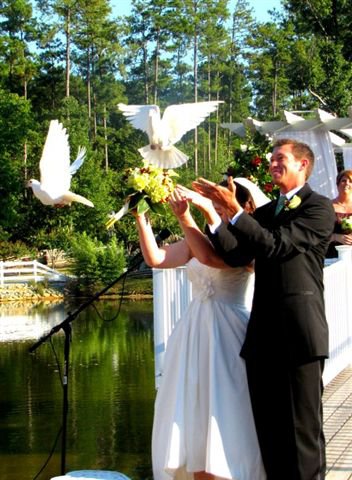 All rights reserved. @ 2013 Wedding Day Doves.